Soldering Iron Stand
by Perinski
Sep 9, 2019
Contents
Tags
License
Give a Shout Out
If you print this Thing and display it in public proudly give attribution by printing and displaying this tag.
Print Thing Tag
Summary
Soldering Iron Stand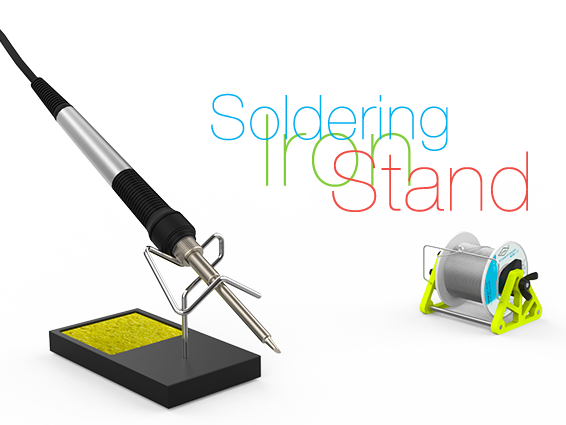 I made this stand back in 2015. But it turned out to be so convenient to use that I use it to this day. Use a stainless steel bar with a diameter of 3mm for the soldering iron holder. Stainless steel has low thermal conductivity, thereby not taking away heat from the tip of the soldering iron.
The stand itself is made of metal by milling at the factory, but if you do not have such an opportunity, you can print it, but use it carefully.
A bending drawing is also available in the archive.
Parts links below:
Stainless steel bar - ebay: http://ali.pub/3r2lqy ali: http://ali.pub/3r2ln2
Ruubber feet - ebay: http://ali.pub/3r2m0h ali: http://ali.pub/3r2lx6
Links to used tools:
My some other things: