3D Touch for Prusa i4
by Perinski
Jul 22, 2019
Contents
Tags
License
Give a Shout Out
If you print this Thing and display it in public proudly give attribution by printing and displaying this tag.
Print Thing Tag
Summary
3D Touch for Prusa i4
More than two years, I somehow printed on this printer. even though made many changes to its design, it still needs to be upgrade, and now the time has come when patience came to an end. Decided today to do his next upgrade. Started with a table level sensor.
Earlier, I used a capacitive sensor, but it does not always catch the level through the glass, so I decided to replace it. But besides this detail there will be a lot of changes, this is only a new beginning of the upgrades :)
See the video for details:
Update
After installation, it turned out that using the spring is the best option. Also, instead of the usual nut, I used a nut-insert. And instead of a threaded nylon stud set metal long screw M3 40mm.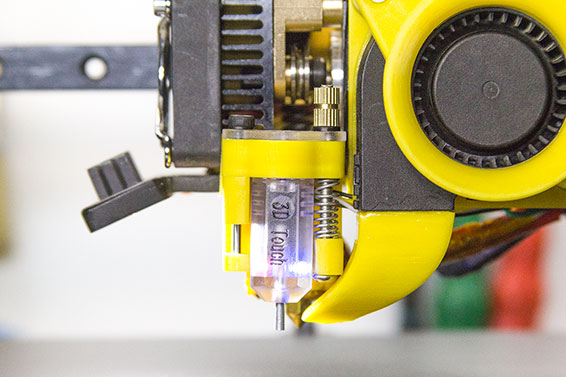 (The spring can be pulled out of the soap dispenser.)
Links to used components:
Links to used tools:
My some other things: